2018 Jaguar E-PACE: A New Edition to the Family
June 13 2018, Jaguar Vancouver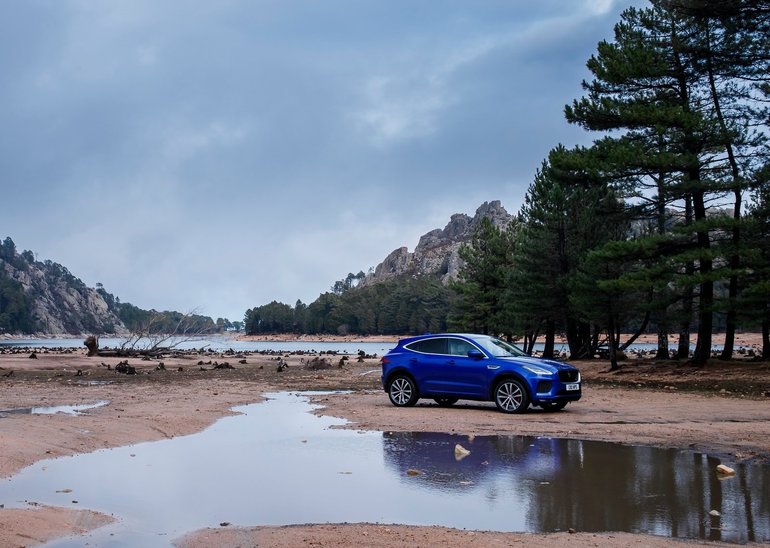 Don't be fooled by the all-new 2018 Jaguar E-PACE's small stature. This compact SUV packs a big punch behind the wheel and on the road with its stellar good looks and a fun drive.
Let's start with the overall look of the 2018 Jaguar E-PACE, which is just fantastic. With a coupe-like silhouette, the E-PACE looks ready to pounce on any and all who dare challenge it. Jaguar ensured the E-PACE sported some serious attitude on the road as well, with muscular lines and a large front grille full of character and, of course, the instantly recognizable screaming Jaguar logo.
Inside, those concise proportions and dynamic looks continue. With a driver-centric cockpit, the 2018 Jaguar E-PACE is a comfortable and convenient place to be regardless of the seat you choose. A well-laid-out centre stack features removable cup-holders, which means you can either store four 750 ml bottles of two full-size tablets in there instead. You can even fit a 1.5L bottle in each front door pocket. This compact SUV might look small, but it's larger than life inside, and on the road.
Of course, you can customize your 2018 Jaguar E-PACE to suit your style precisely, and you can even adjust the ambient interior lighting to suit your mood, if you so desire.
The 2018 Jaguar E-PACE comes equipped mechanically in only one configuration (for now). Equipped with an Ingenium 2.0L turbocharged 4-cylinder engine with 246 horsepower and 269 lb-ft of torque, paired with a highly efficient and responsive 9-speed transmission, this compact SUV (that also features AWD) can hit the 100 km/hr mark from a standstill in 7 seconds and has a top speed of 230 km/hr.
To find out more about the all-new 2018 Jaguar E-PACE, head over to your local Jaguar Vancouver to find out more from our knowledgeable experts, and don't forget to book a test drive too.